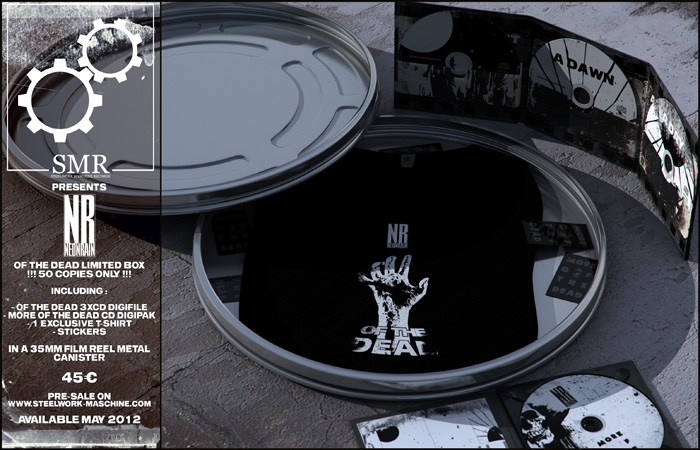 A special reel metal canister celebrates this new release including
- « …Of The Dead »
- « More Of The Dead »
- an exclusive t-shirt
- stickers.
NEON RAIN
OF THE DEAD
SMR010 - 3CD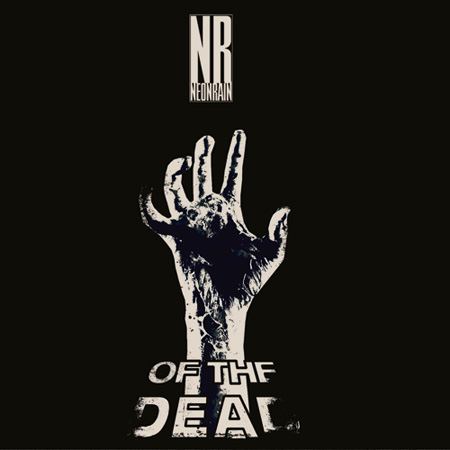 2000 copies
4 years after the We are Meat / The Vultures album, NEONRAIN is back with a 3 piece album called "…Of The Dead", dedicated to the first zombie trilogy of George A. Romero. Each CD deals with a specific movie and explores different sounds : Noise, Ambient/Drone and Electro-Industrial. David Delwiche (HYTC) is featuring on this album
SAMPLES :
NEON RAIN
MORE OF THE DEAD
SKM017 - CD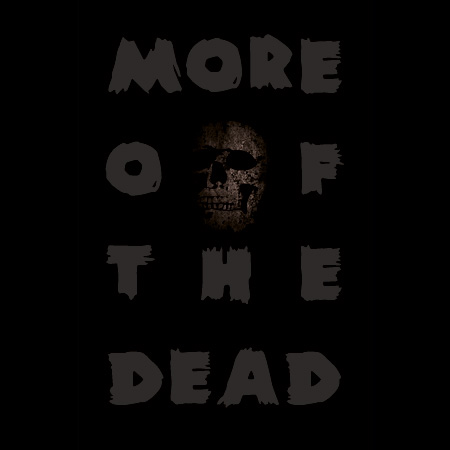 100 copies
A bonus CD (available on Steelkraft Manufactory), « More Of The Dead » deals with the second trilogy in a lo-fi noise folk style.
SAMPLES :
Land….

FUTURE WORKS :
AFTER THE END OF THE WORLD forthcoming album on STEELWORK MASCHINE